Cares Act 2.0 Coronavirus Aid, Relief, and Economic Security Act.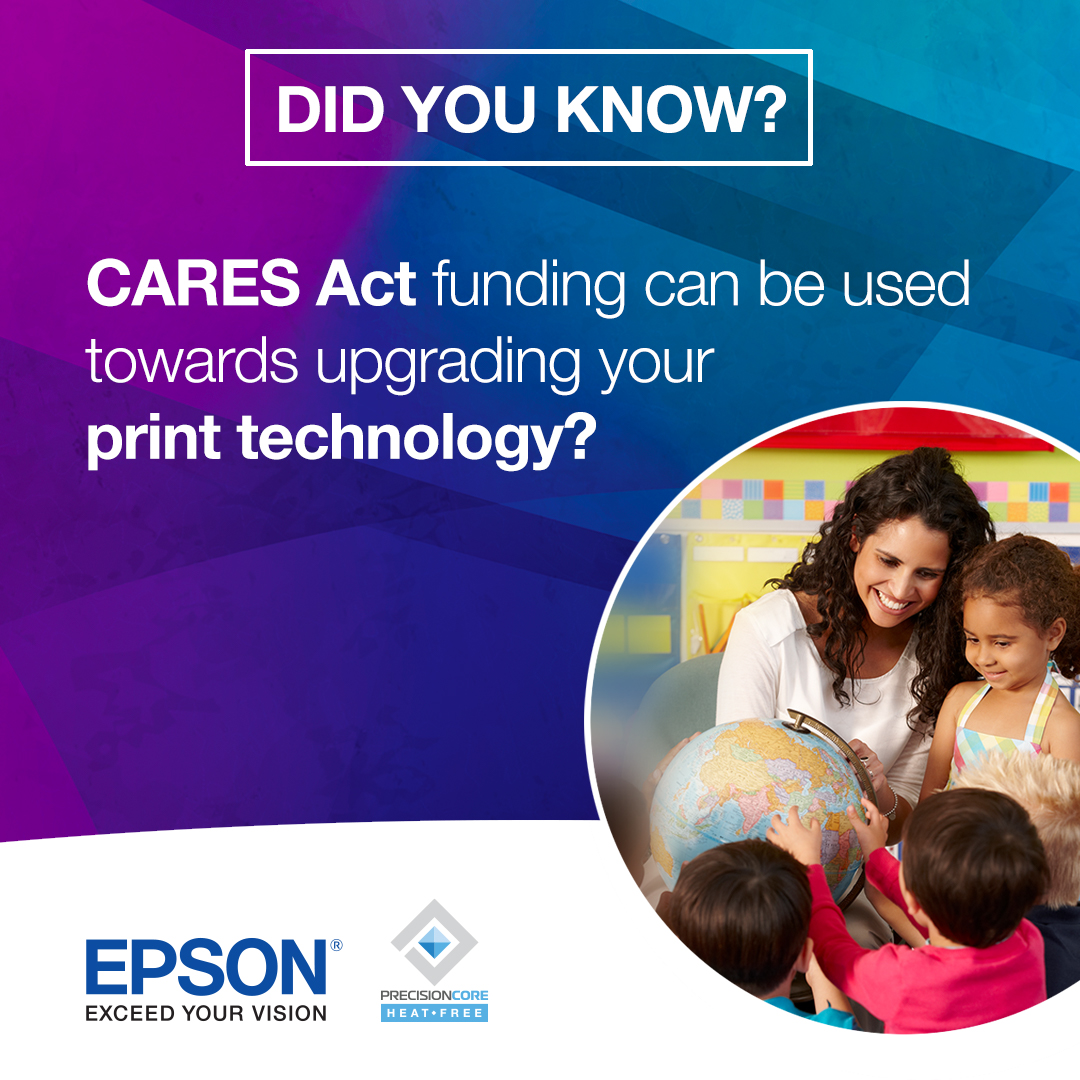 Are you familiar with the CARES Act 2 to prepare schools for reopening?
At Good Guys Imaging Systems, we are focused on your requirements for Printing and Education Technology and there may be funding available from the CARES Act 2 for your public or private school. This is the moment for education technology upgrades within your classroom and /or distance learning. In addition to upgrading, it would be key to review new projects that were placed on hold/deferred since 2020 and jump up to the opportunity to implement new initiatives that will help teachers and students in their printing needs.
As the schools prepare for full or mixed reopening, the remote needs are here to stay for students/teachers/administrators. Certainly, the education system has had to push their technology knowledge to the maximum and take advantage of the diversity needed for mixed remote and in classroom learning.
Find out more at Good Guys Imaging Systems: The Epson Brighter Futures Program for education, the Epson PEPPM winning bid and the CARES Act funding for printing technology and maximize printing unique low prices from our Epson Business WorkForce copiers, printers, scanners, plotters and projectors!
Call us today to receive your private username and password to the Brighter Futures and PEPPM exclusive pricing. Available through our website www.goodguys.us
P: (336) 905-6933 and email us: sales@goodguys.us