2 Year Warranty
Today's pick is Epson PowerLite S39 SVGA 3LCD Recertified Classroom Projector.
If you are looking for an affordable classroom projector with versatile BYOD* connectivity, the Epson Powerlite S39 has got it:
Affordable classroom projector with versatile BYOD (Bring Your Own Device) connectivity.
Enhance BYOD learning with the affordable PowerLite S39 classroom projector. Offering remarkable color accuracy, Epson® projectors deliver high Color Brightness1. Reliable and user-friendly, the PowerLite S39 features 3,300 lumens of color/white brightness2, plus SVGA resolution. Its long-lasting lamp, which delivers up to 10,000 hours in ECO Mode3, lowers maintenance costs. And, there's a wireless option to display multiple screens, simultaneously — including from Chromebook™, Mac®, PC, iOS® and Android™ devices4. It also includes easy setup tools, HDMI®, and a 5 W speaker.
Projection System: 3LCD, 3-chip technology
Native Resolution: 800 x 600 (SVGA)
Color Brightness: 3300 lumens2
White Brightness: 3300 lumens2
THROW DISTANCE AND DISPLAY SIZE CALCULATORS ►
Model: V11H854020-N
Please talk to us for availability @ P(336) 905-6933 or contact us: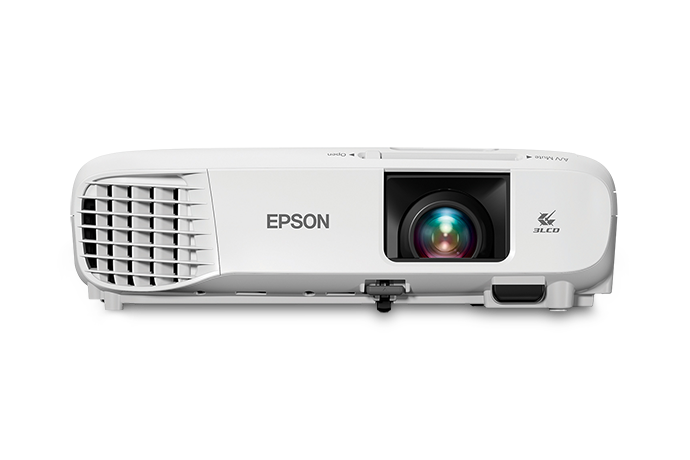 *BYOD means: Bring Your Own Device. Having your own device because most everyone have a smartphone, Chromebook™, Mac®, PC, iOS®  and Android™ devices. Many other devices commonly brought to the schools/ office include laptops, USB drives and tablets.