color printers and multifunctional devices.
Consisting of one printer and one multifunctional device, the machines included in the TASKalfa 4500ci Series are as follows: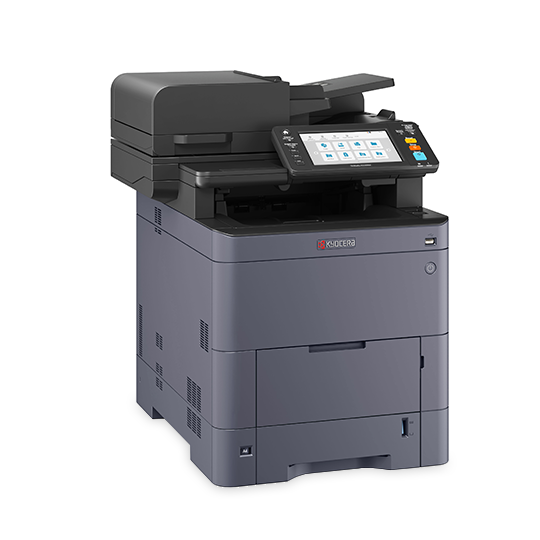 With rapid print speeds of 47 pages per minute, a bold first for Kyocera's desktop devices, this duo delivers productivity and versatility to modern offices. Kyocera is also thrilled to share that the TASKalfa PA4500ci is our first HyPAS-enabled printer, which will bring greater security and flexibility to professionals.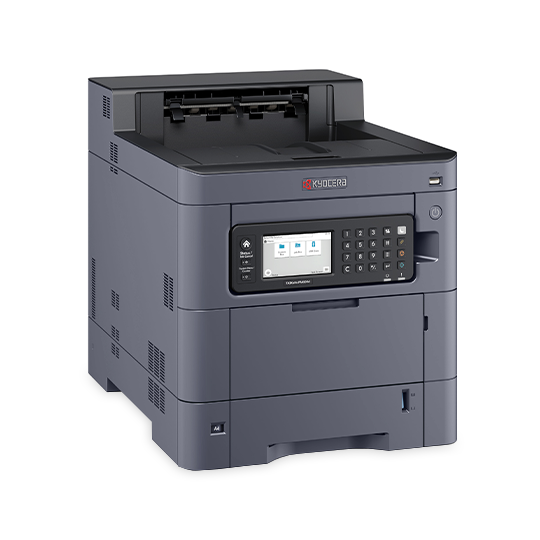 This new product lineup is accompanied by the launch of our ECOSYS MA4000cifx Series, which includes the five devices listed below:
This series, which comprises two printers and three multifunctional devices, blends efficiency and flexibility, bringing businesses the digital tools necessary to unlock both secure printing and powerful scanning abilities.
As part of Kyocera's ongoing commitment to make working spaces smarter and more dynamic, here are just some of the benefits our latest products deliver:
End-to-end security: Security is front-of-mind for customers, and, with these devices, Kyocera is ready to meet their end-to-end security needs — from real-time threat analysis to data encryption and beyond.
Hybrid flexibility: An increasing boom of hybrid models and remote working has made one thing clear: today's workers need to have access to the tools that empower maximum productivity, no matter where they are. Whether you're working at home or in the office, Kyocera has got you covered.
Software integration:By combining our latest hardware with our tested and trusted software, we unlock access to productivity-boosting cloud-based solutions, remote device management, and mobile printing.
Increased productivity: With a pioneering print speed of up to 47 pages per minute, the new ECOSYS and TASKalfa devices boost end-user productivity and allow for uninterrupted, seamless workflows.
"At Kyocera, we see ourselves as digital transformation partners," adds Chuck Clarke, Senior Product Manager. "These new additions to our industry-leading A4 portfolio will enable today's professionals to work with unparalleled productivity, mobility, and flexibility, no matter where they call 'the office.'
Digital transformation is unfolding, and Kyocera is ready to meet the tide of change it brings with it. As shown by the new TASKalfa MA4500ci and ECOSYS MA4000cifx series of A4 color printers and MFPs, Kyocera is not only ready for this change — it is equipped to face it head-on with the confidence that comes with being an industry leader.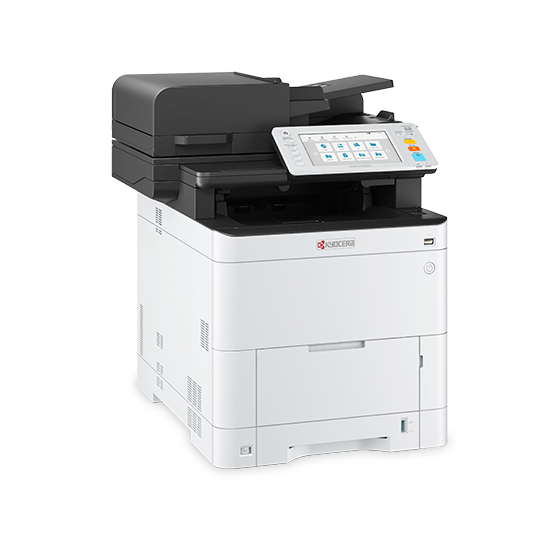 About Kyocera Document Solutions America, Inc.
Kyocera Document Solutions America, Inc. is a group company of Kyocera Document Solutions Inc., a global leading provider of total document solutions based in Osaka, Japan. The company's portfolio includes reliable and eco-friendly MFPs and printers, as well as business applications and consultative services which enable customers to optimize and manage their document workflow, reaching new heights of efficiency. With professional expertise and a culture of empathetic partnership, the objective of the company is to help organizations put knowledge to work to drive change.
Kyocera Document Solutions Inc. is a group company of Kyocera Corporation (Kyocera), a leading supplier of semiconductor packages, industrial and automotive components, semiconductor packages, electronic devices, smart energy systems, printers, copiers, and mobile phones. During the year ended March 31, 2023, the Kyocera Group's consolidated sales revenue totaled 2 trillion yen (approx. US$15.1 billion). Kyocera is ranked #672 on Forbes magazine's 2023 "Global 2000" list of the world's largest publicly traded companies, and has been named by The Wall Street Journal among "The World's 100 Most Sustainably Managed Companies."
SOURCE Kyocera Document Solutions
Need more information? Talk to us: (336) 905-6933 and email us: sales@goodguys.us